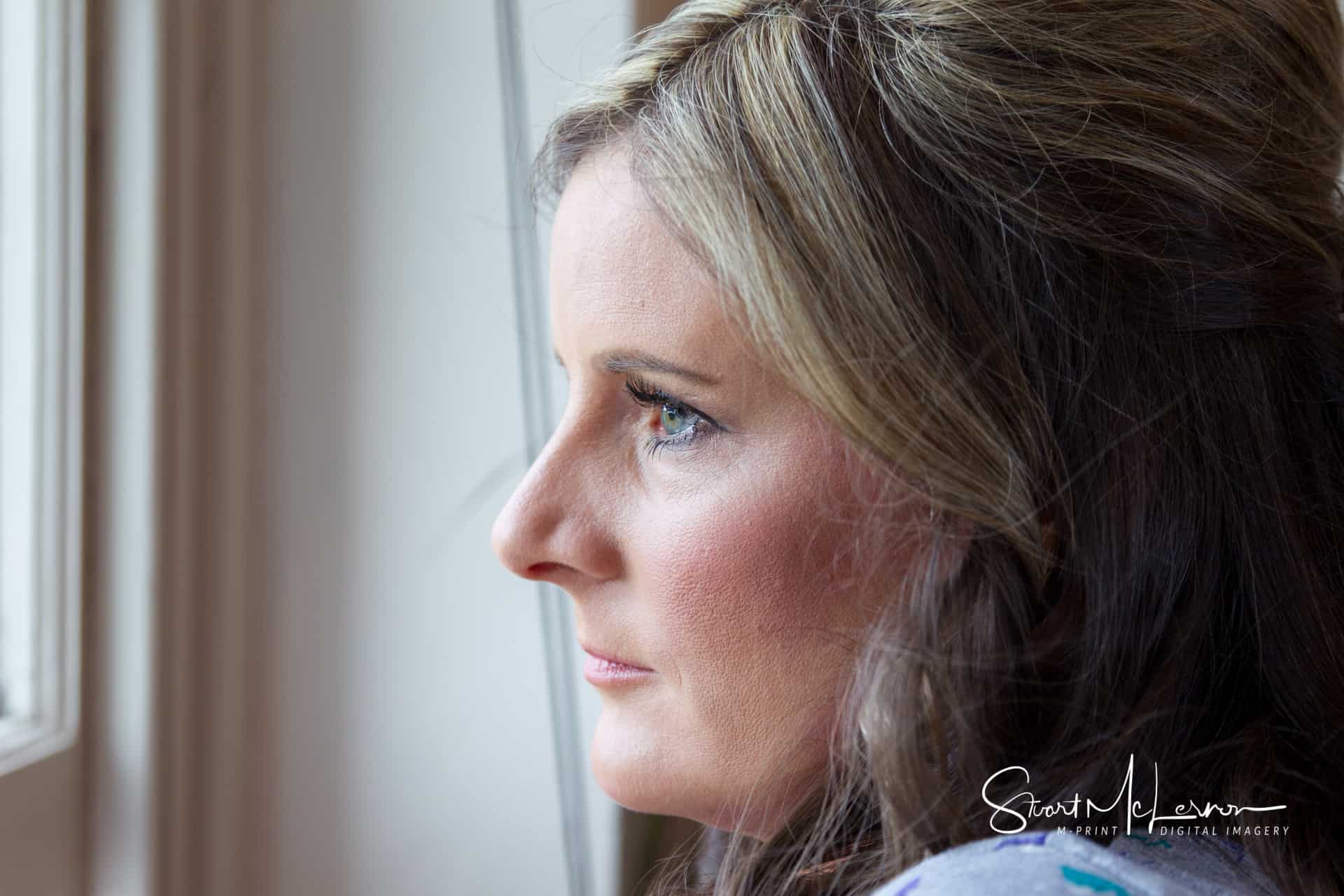 March weddings are wonderful. The wintery air makes way for the freshness of spring and the days get that little bit brighter – or so the theory goes… this is the UK after all and this particular March day brought grey skies and constant rain! Fortunately I'd prepared the couple for such an outcome and they came prepared with brollies 🙂
My arrival at the Bride's suite at 9.45 was greeted with a whirlwind of bridesmaids, makeup and hair people – all keeping an eye on the weather outside but the chaos soon gave way to an almost military organisation, each bridesmaid in turn making their transformations before Amy slipped into her dress.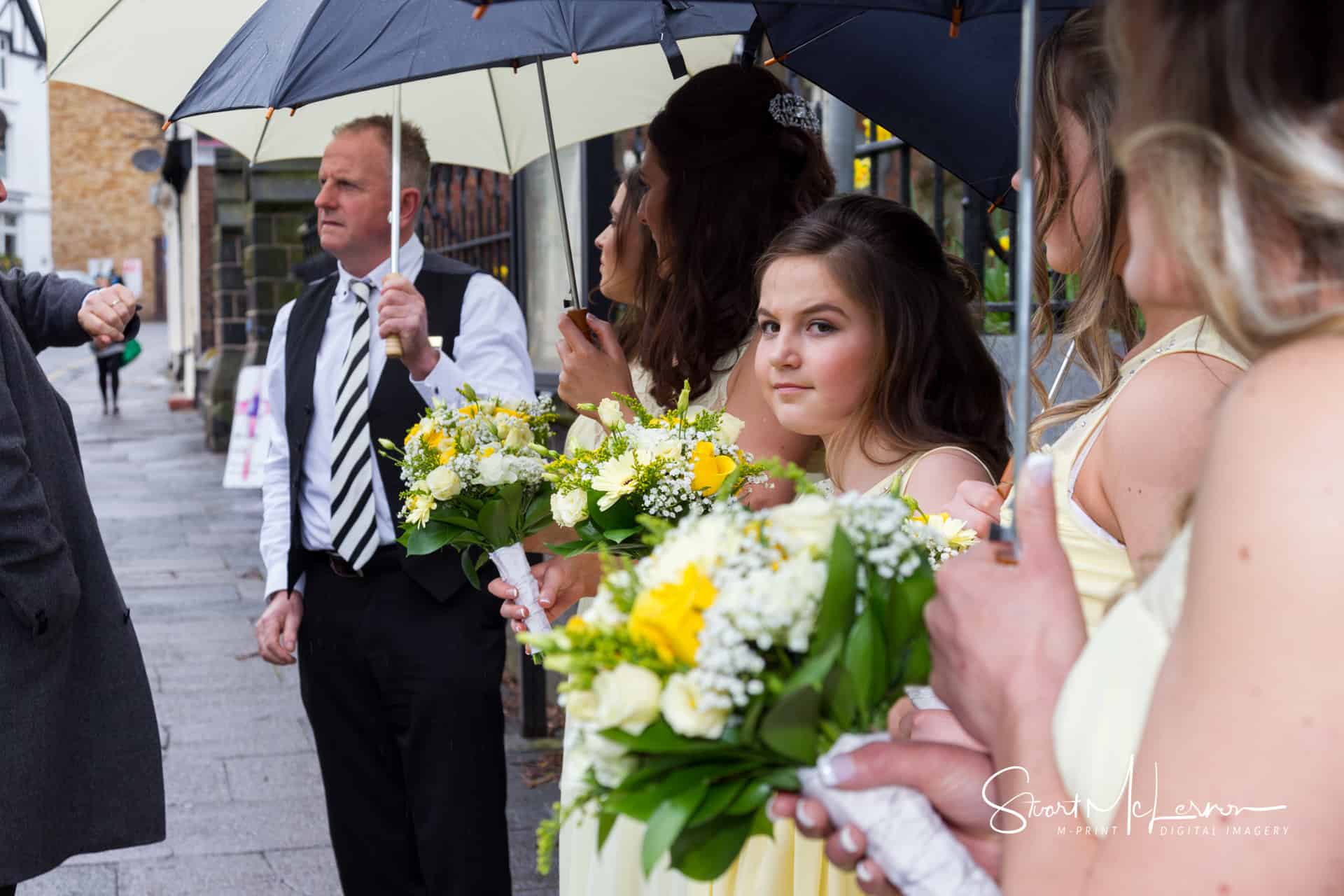 From this point forwards, the weather was forgotten and we got on with the important stuff – celebrating their wedding day. Spirits were lifted and the ceremony went without a hitch. Then it was off to Cranage Hall for the wedding breakfast. Cranage has a lovely façade to the front and a small pond area within the grounds. My thanks to Amy and Ben for braving the elements so we could create the shot below: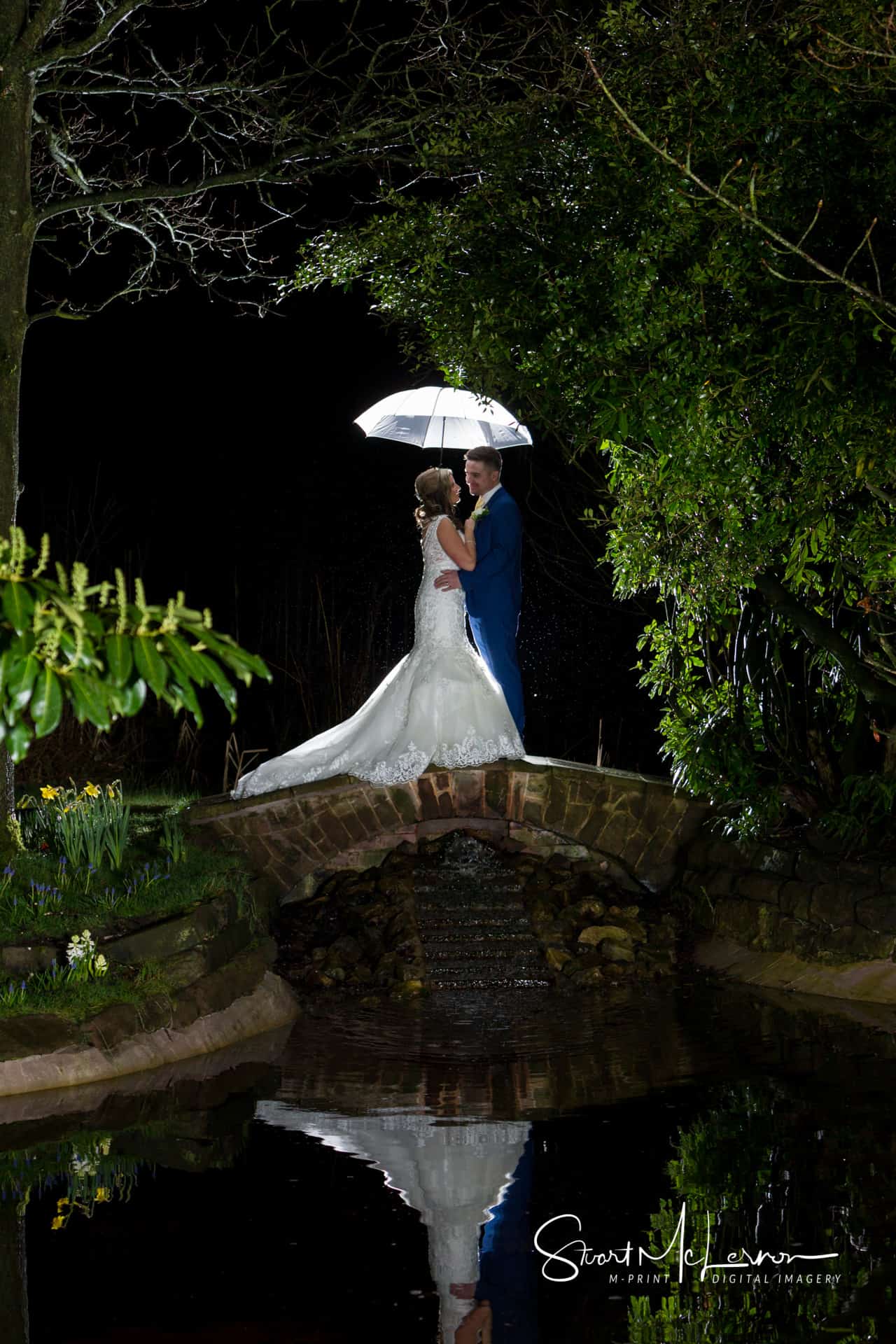 Rain didn't spoil the day – Some great memories created and look forward to shooting here again.
Click here to see their gallery.
| Cranage Hall Wedding Photographer |